All Street Napoli
Dive into street art, Baroque architecture, Roman ruins, artists' studios, culinary delights and more during this three-day odyssey to discover the real Naples
Where: Naples, Italy
When: From Thursday, April 27th to Sunday, July 29th, 2023
Cost: € 590 per person. Does not include lodging or meals.
Group: Maximum of 8 people.
Enquiries: allstreetitaly@gmail.com
Follow the magic: @allstreetitaly
---
The Plan:
Naples is a vibrant metropolis with over 2,000 years of history where life plays out on the streets. During this 3-day experience we take you into the heart of this endlessly fascinating city.
We immerse ourselves in the Baroque architecture, feast on contemporary street art, and discover surprising and under-visited ancient Greek and Roman ruins.
The city comes alive as we meet locals, explore vibrant neighborhoods, visit artists' studios, and of course spend plenty of time getting to know more about the culinary delights that have made Napoli famous the world over.
---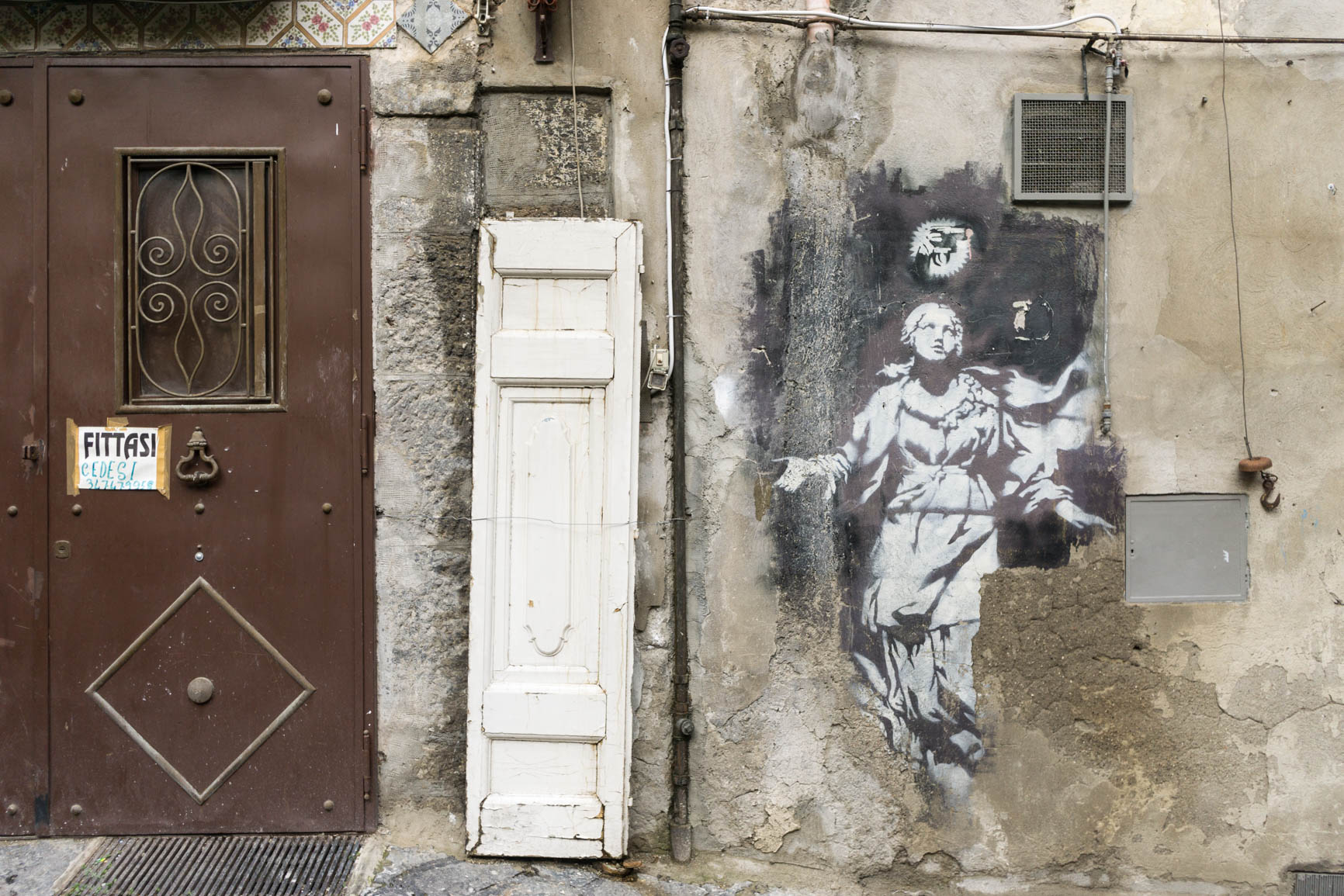 Activities:
Two half-days and one full-day discovering Naples' history, art and contemporary culture
–walking tour of the Sanità district and the historical center (including Spaccanapoli, the Duomo and a stunning
Caravaggio)
-visits to a contemporary artist's studio and an artisan bottega
–excursion up the coast with a private driver to the Campi Flegrei to visit breathtaking Roman ruins
–Sacred & Profane guided walk to discover the best of Napoli's street art and traditions—from Maradona murals to luscious tabernacles dedicated to the Madonna
---